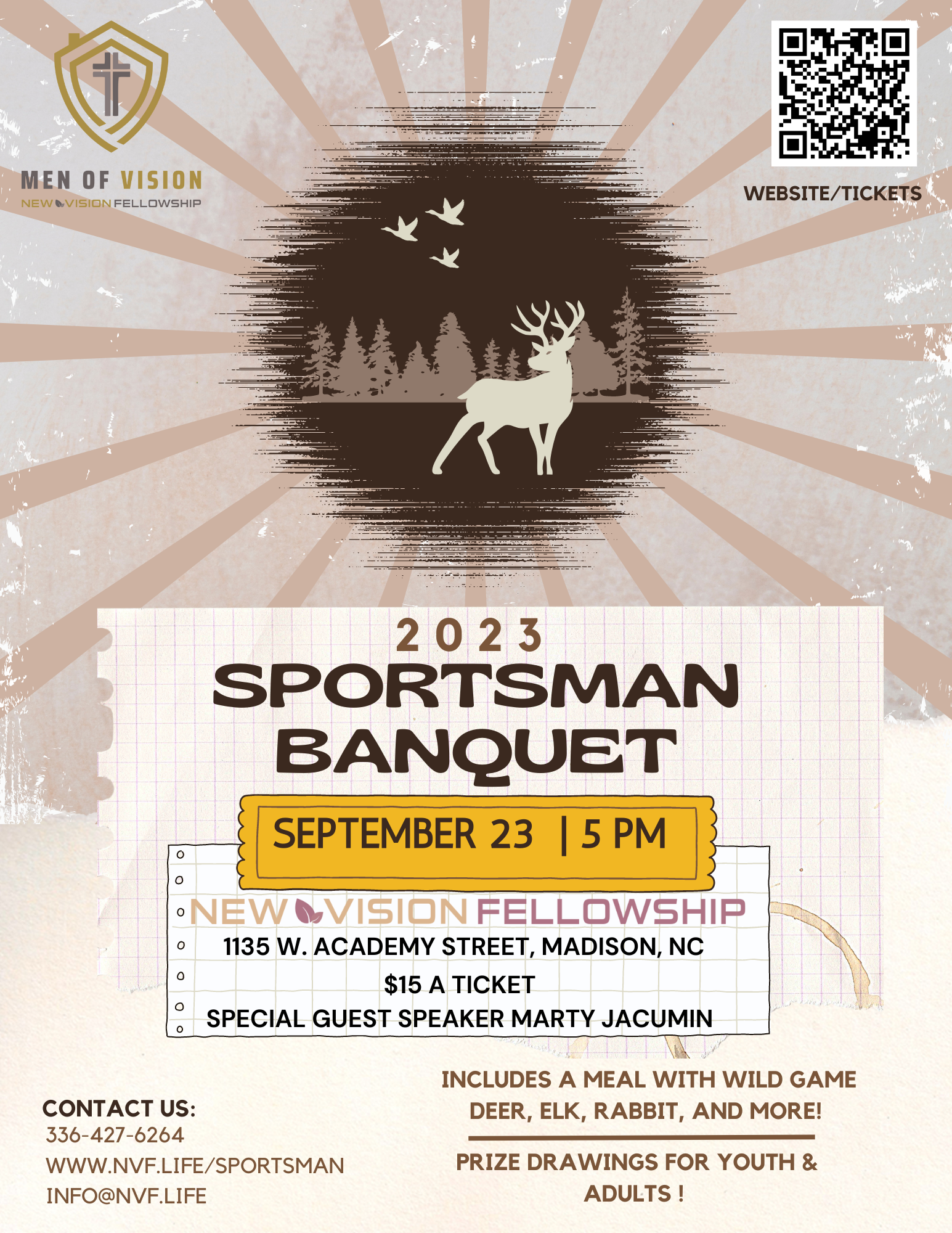 Sportsman Banquet
Attention Sportsman!
Join us for our Sportsman's Banquet and Wild game Dinner. We will have pork BBQ as the main course, with sides and desserts, along with samplings of various wild game including deer, alligator, and others.
We will have a special guest speaker Marty Jacumin, and will have door prize drawings for adults and children to conclude the evening.
Tickets are $15 each, and limited seats are available so message us for your ticket today, before they run out.
Youth and adults welcome, and you don't have to be the outdoorsy type to attend.
buy your ticker here
Hope to see you there!